Oak Park Conservation Easement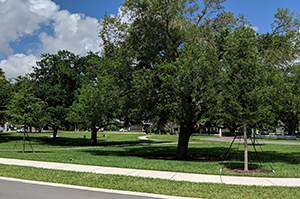 The Oak Park development on Flamingo Road contains several areas preserved as open space under the terms of a conservation easement, an easement managed by your Davie Area Land Trust.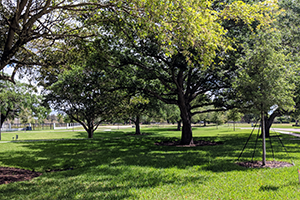 Managing a conservation easement means regular inspecting and monitoring to ensure the terms of the easement remain in effect in perpetuity.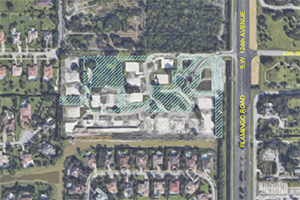 (click image for larger version)
Pillar Consultants,a Davie based engineering, consulting, and general contractor kindly donated the time and effort required to provide the Davie Area Land Trust with these overlays of aerial pictures of our conservation easements. Visit the Pillar Consultants website here.
Read more
---
---
---
---
Easements Protect
Open Spaces
The Oak Park development conservation easement, under the protection of the Davie Area Land Trust, requires monitoring to ensure that the original intent- protection of open space, habitat, and Davie's rural character persists in perpetuity. The Davie Area Land Trust will regularly visit and document this area to live up to our obligation to our members, the Town of Davie, and our surrounding areas. Please consider joining us or donating.
Oak Park
The pictures currently displayed were taken in March of 2019 on our first inspection. At the time only one house appeared occupied, and much of the development and landscaping remained in progress. We will continue to monitor the development as it progresses.
Davie Area Land Trust
We are a membership organization supported solely by volunteers and donations. Our Board is unpaid and we have no employees. We seek to work with the Town of Davie and our members to preserve open space and habitat, and to help preserve Davie and Florida's rural heritage and character.